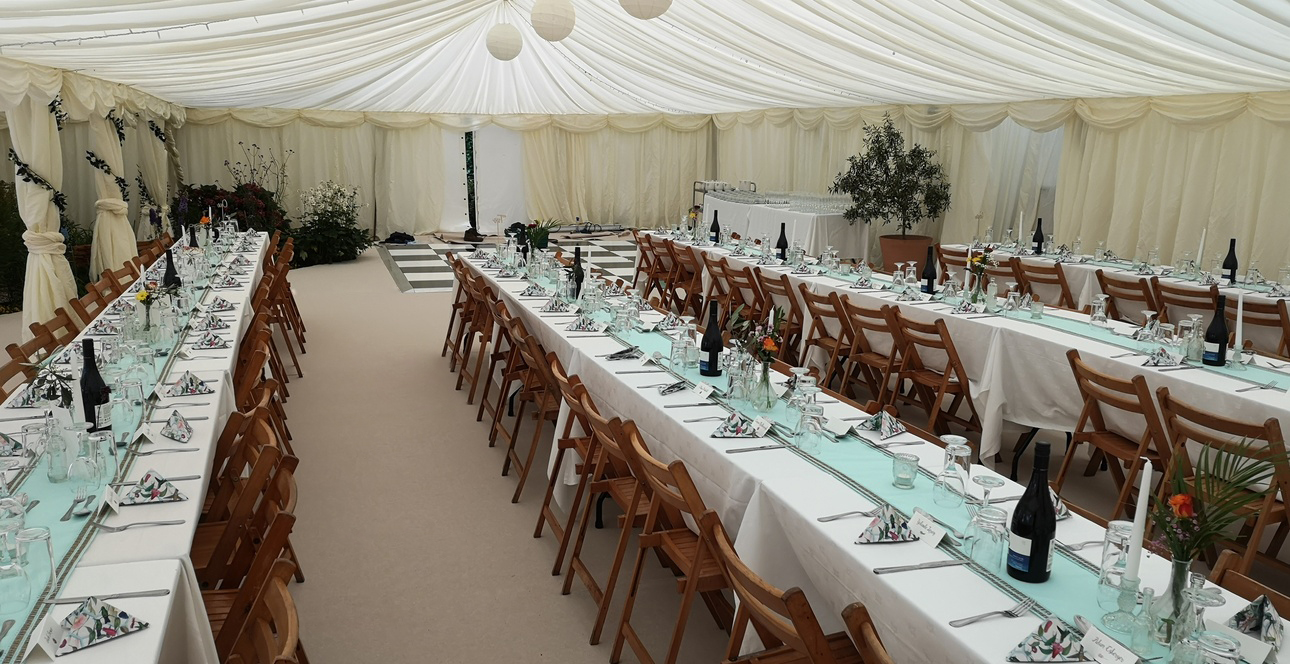 At Trent Marquees we understand that your wedding day needs to be perfect and as you had always imagined.
With a marquee wedding we can help you to create your own special wedding day. Our marquees can be tailored to your exact design. With inifinte customisation options we can work with you during the planning stage to ensure that you have everything you need to tie the knot in style.
A marquee wedding reception can be held more or less anywhere. You can organise your own catering, music, themes, seating arrangements etc..
There are endless themes and colour schemes to choose from. We can provide marquee extensions for caterers, DJ's or bars, staging for any ceremonies, 'reveal' curtains that can be raised to reveal hidden dancefloors, lighting , furniture and many other options.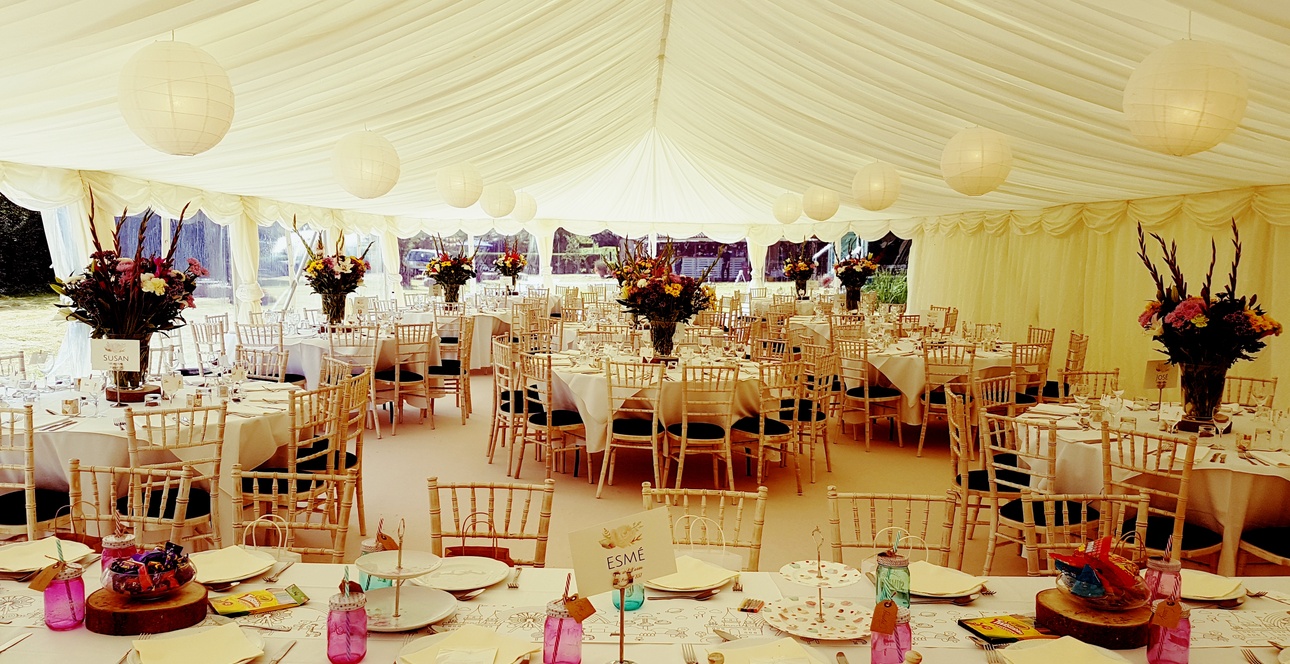 We firmly believe that no two wedding receptions need to be the same and we will do everything that we can to help ensure that your unique wedding day goes exactly as you have always hoped it would.
You can choose to have what you want and when you want it - do it your way - get in touch and let us help you to plan your totally bespoke wedding day.